Junior League Mildred Anderson Community Grant Program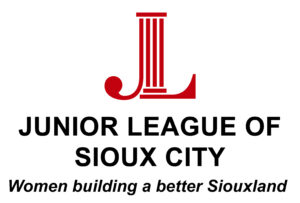 Application Available: October 1
Application Deadline: January 15, Noon
Final Determinations: Mid-April
The purpose of the Junior League of Sioux City is to address community needs through the participation of trained volunteers. Thanks to a generous gift, the Junior League of Sioux City has been able to financially support short-term community need projects through the Mildred Anderson Community Grants program since 1990. Funds are distributed through a competitive application process.
GRANT GUIDELINES: Mildred Anderson community grants of up to $1,500 are awarded for charitable purposes to organizations that:
• Have not received a Mildred Anderson Community Grant within the previous year (June 2022 to May 2023).
• Are not currently involved in a Junior League project or one being considered for project status during the current League year (Sept. 2023 – May 2024).
• Are located within the greater Siouxland tri-state area (approximately 30-mile radius).
• Have a proposed project that addresses a community need.
• Have a proposed project which is compatible with the purpose of Junior League of Sioux City (purpose described in first paragraph above).
• Will utilize community volunteers to carry out the proposed project.
JLSC Mildred Anderson – Grant Application