Board and Staff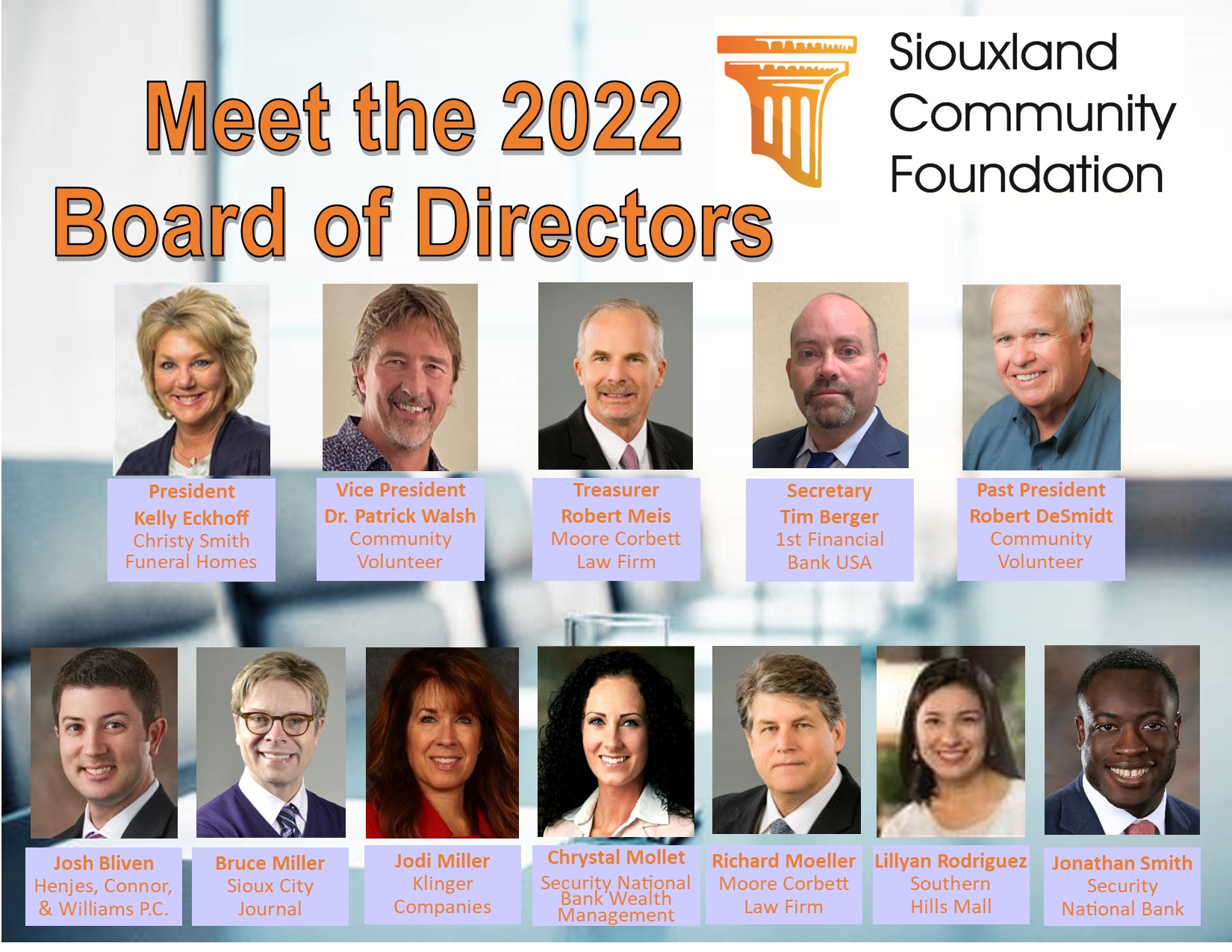 2022 Board of Directors
A volunteer Board of Directors comprised of civic and community leaders who are responsible for all areas of foundation governance.
Executive Committee
Kelly Eckhoff – President
Dr. Patrick Walsh – Vice President
Robert Meis – Treasurer
Timothy Berger – Secretary
Robert DeSmidt – Past President
Directors
Tim Berger – 1st Financial Bank USA
Josh Bliven – Henjes, Conner & Williams, P.C.
Robert DeSmidt – Community Volunteer
Kelly Eckhoff – Christy Smith Funeral Homes
Robert Meis – Moore Corbett Law Firm
Bruce Miller – Sioux City Journal
Jodi Miller – W.A. Klinger Companies
Richard Moeller – Moore Corbett Law Firm
Chrystal Mollet – Security National Bank – Wealth Management
Lillyan Rodriguez – Community Volunteer
Jonathan Smith – Security National Bank
Dr. Patrick Walsh – Retired Physician
Staff
SCF staff is dedicated to serving donors, non-profit organizations and the Siouxland Community.