Herrold "Mr. A." Asmussen Memorial Scholarship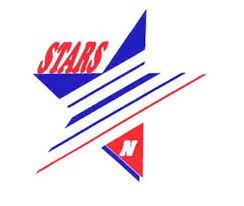 Application Available: November 1
Application Deadline: February 1
Final Determinations: April 15
BACKGROUND: This scholarship fund was established in 2002 in memory of Herrold "Mr. A" Asmussen, who taught biology and coached at Central High School and North High School for 38 years. "Mr. A." received his Bachelor of Arts degree from Morningside College and took graduate studies at the University of Southern California, University of Alaska and the University of South Dakota. He graduated from the Yosemite Field School of Natural History. He served as a ranger naturalist in Yosemite, Grand Canyon, and Yellowstone National Parks, and founded a youth workshop study program at the White River National Forest in Colorado.
PURPOSE: The purpose of the scholarship program is to assist graduating North High School seniors in their pursuit of a post-secondary education at a college/university or vocational/technical institute to obtain an associate or academic degree.
ELIGIBILITY CRITERIA: Applicants must be graduating seniors from North High School in Sioux City, Iowa, that are pursuing a career in the field of science (i.e., genetics, biology, chemistry, physics, atmospheric sciences, biochemistry, geology, zoology, environmental science, marine science, horticulture).
SELECTION: Selection of recipients is based on such factors as scholastic performance while in high school, ACT/SAT test scores, school and/or community service activities, work history, financial need, and essay evaluation.
SCHOLARSHIP AWARD: $500, not renewable.
APPLICATION PROCEDURE: Application must be received by the February 1 deadline and must include the following:
• Completed online application
• Essay
• One (1) "Character Counts" recommendation
• Official high school transcript
This scholarship is a part of the SCF common application.  Click here to apply.