Flight Crew United 232 Scholarship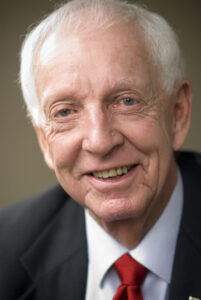 Application Available: November 1
Application Deadline: February 1
Final Determinations: April 15
BACKGROUND: This scholarship fund was established by the flight crew of United 232 in appreciation of Siouxland's valiant rescue and recovery efforts during the aftermath of the United Airlines Flight 232 incident on July 19, 1989.
PURPOSE: The purpose of the scholarship program is to assist graduating high school seniors in their pursuit of a post-secondary education to prepare them for a career in the medical/health science field.
ELIGIBILITY CRITERIA: Applicants must be graduating high school seniors from a high school located within the Siouxland tri-state area (approximate 50-mile radius of Sioux City, Iowa). Applicants must be pursuing a career in the medical/health science field (i.e., nurse; physician; physician's assistant; radiological, medical, or surgical technologist; lab technician; physical or occupational therapist, etc.) at one of the following Sioux City, Iowa, post-secondary educational institutions: Briar Cliff University, Morningside University, Western Iowa Tech Community College, or St. Luke's College.
SELECTION CRITERIA: Selection of recipients is based on such factors as scholastic performance while in high school, ACT/SAT test scores, school and/or community service activities, work history, and essay evaluation.
SCHOLARSHIP AWARD: $2,500, not renewable.
APPLICATION PROCEDURE: Application must be received by the February 1 deadline and must include the following:
• Completed online application
• Essay
• Two (2) "Character Counts" recommendations
• Official high school transcript
This scholarship is a part of the SCF common application.  Click here to apply.