Westwood Community School Foundation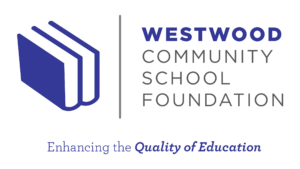 BACKGROUND: In 2015, the Westwood Community School Foundation was established as an affiliate of the Siouxland Community Foundation.
MISSION: The Westwood Community School Foundation will generate financial resources to help Westwood Community School students excel, and also support Westwood staff's innovative projects.
PURPOSE: The purpose of the Foundation is to enhance educational opportunities for students and teachers by partnering with businesses and community individuals to meet and expand students' horizons – which ultimately impacts the entire community for the better.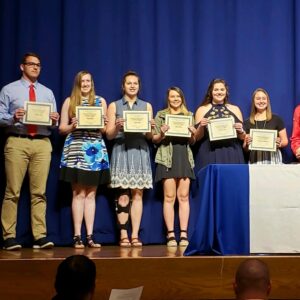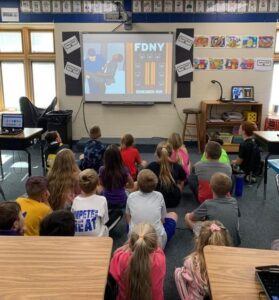 The following members of the Advisory Board are responsible for advising on the Westwood Community School Foundation.
ADVISORY BOARD EXECUTIVE COMMITTEE:
Mitch Stoulil, President
Jill Freese, Vice President
Sara Oehm, Secretary
Sheli Goodin, Treasurer
ADDITIONAL ADVISORY BOARD MEMBERS:
Ann Lee
Becky Pike
Troy Yanak
Andy Brouillette, WCSD Board Member
Elliott Johnson, WCSD Board Member
Jay Lutt, WCSD Administration
Matt Drees, WCSD Administration
We invite you to invest in our children and community. To continue our work, the Foundation needs help from people who care about the quality of education – people like you who are willing to commit their time and financial resources. Your support of the Westwood Community School Foundation is an investment in our children and our community.
Gifts to the Foundation can be made in a variety of methods, including:
• Annual Gifts – annual giving to help support projects for teachers and students in that school year
• Direct Gifts – of cash or securities
• Endow or Establish – a scholarship fund to assist graduating Westwood Community School seniors
• Sponsor a Grant – a gift of $500 to sponsor a teacher grant
• Memorial Gift – to honor deceased loved ones or friends
• Planned Giving – a donation through a bequest, trust, gift annuity, or life insurance
Contributions may be mailed to:
Siouxland Community Foundation
c/o Westwood Community School Foundation
505 Fifth Street, Suite 412
Sioux City, IA 51101
To make your gift online via credit card, please click one of the following links:
– For gifts to the General Endowment
–  For gifts to the Special Purpose Fund
There is so much more we'd like for you to know. For more information and ideas on ways to help provide support, contact our parent organization, the Siouxland Community Foundation at (712) 293-3303. Also follow our Westwood School Foundation Facebook page to stay up-to-date on the latest events.
Are you making a gift to an endowed fund? See if your gift would qualify for Endow Iowa Tax Credit!