Moville Community Foundation
Giving from the Heart . . . For good. For ever.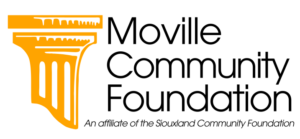 BACKGROUND: The Moville Community Foundation (MCF) is a charitable foundation created by and for the people of Moville to receive gifts from individuals, families, corporations, private foundations, and governmental agencies. These gifts are carefully invested and the income from endowments is used to make grants to public charities that best meet the needs in the Moville area.
MISSION: The mission of the Moville Community Foundation is to enhance the quality of life for all citizens in the Moville area now and for generations to come by building community endowments, addressing needs through grant making, and providing leadership for community improvement.
The purpose of the MCF is to connect donors who care with causes that matter and to enhance the quality of life in our community.
ADVISORY BOARD:
Dr. Stee Maxwell
Wally Kuntz
Pam Clark
Kim Steffen
The Moville Community Foundation provides a simple, powerful and highly personal approach to giving. A local community foundation creates an opportunity for donors to 'target their charitable giving at home' and make a lasting difference in their community. You don't have to be wealthy to make a difference. You can have a lasting impact on the quality of life in the Moville area, right here, right now, and for years to come. The Moville Community Foundation serves as a vehicle to carry out the charitable objectives of donors and offers distinct advantages. You may contribute to the unrestricted Community Fund or establish a separate component fund bearing your name or a name of your choosing. All grants will be made to not-for-profit 501(c)(3) entities.
We invite you to partner with the Foundation to create a lasting legacy. Contributions may be sent to: MCF Administrative Office, 505 Fifth Street, Suite 412, Sioux City, IA 51101.
There is so much more we'd like for you to know. For more information and ideas on ways to integrate your financial planning with charitable giving, ask your financial advisor or contact either Dr. Stee Maxwell, Advisory Board Chair, at mxlauder@wiatel.net or the MCF Administrative Office at (712) 293-3303.
Learn more about…
Types of Funds
Ways to Give
Endow Iowa